Commercial Snow
& Ice Removal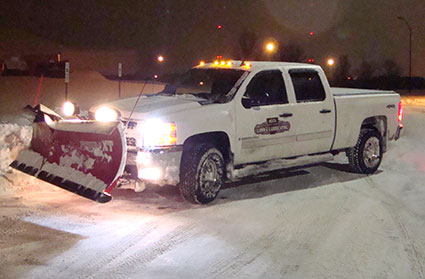 We provide SIMA (Snow and Ice Management Association) standard snow and ice removal of commercial properties.  Weather conditions are constantly monitored by our professional team who are certified for snow science and mechanics, ground temperature, and salt melting ratios.  With dependable work ethic and reliable company trucks and equipment, our team is on call and ready for the next snowfall!  We are trained and experienced in providing a safe, snow and ice free, commercial environment for your businesses! 
Hiring us to handle all your commercial snow and ice removal needs will provide you with peace of mind, knowing your business will be safely accessible throughout the winter months! 
Let us build your custom quote early in the fall so you have peace of mind for the upcoming winter.  We take into consideration each commercial property's specific needs and will customize a package best suited for you.  Once our routes are full, we will no longer be taking new accounts, so get your request in well before the first snow!
Corporate Office
Hours of Operation
Retail Store
Hours of Operation