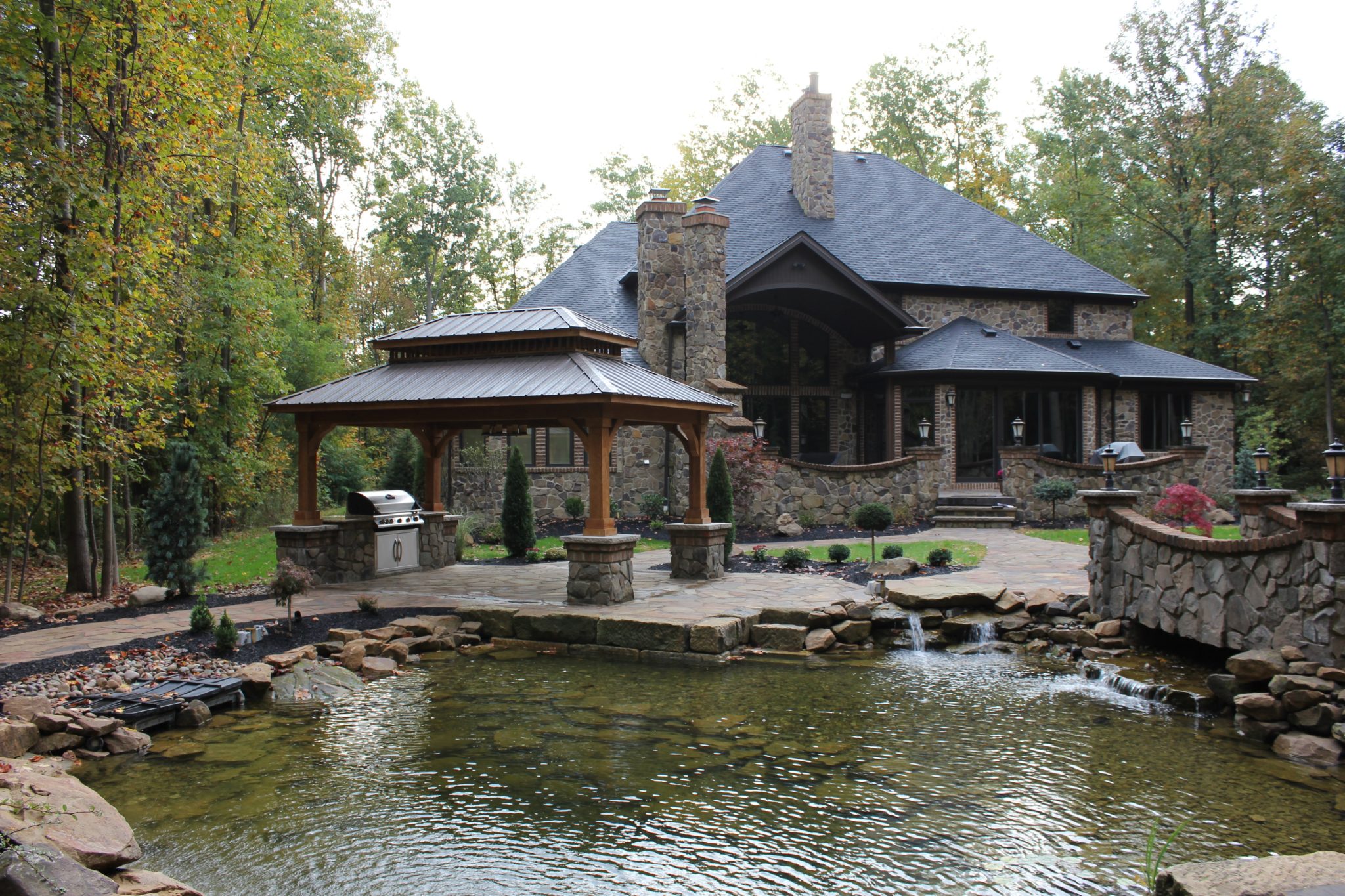 Outdoor Water Features
Give your home or business an instant water view!  Whether you choose to install a simple bubbling fountain, cascading waterfall or tranquil Koi pond, Mock Property Services will design, install and maintain your water feature as part of a functional and refreshing landscape.  Without a doubt, adding a water feature to your landscape will completely transform the way you enjoy your outdoor living space.  Just imagine coming home from a stressful day and being able to relax next to the harmonious sounds of a beautiful water feature.
Outdoor Kitchens
Attention to detail outside the home is just as crucial as attention to detail inside the home. Implementing and positioning plants and flowers among waterfalls, outdoor kitchens, patios, and fireplaces requires an experienced and intentional design and designer, which is why we hope you'll allow us the privilege of transforming your backyard!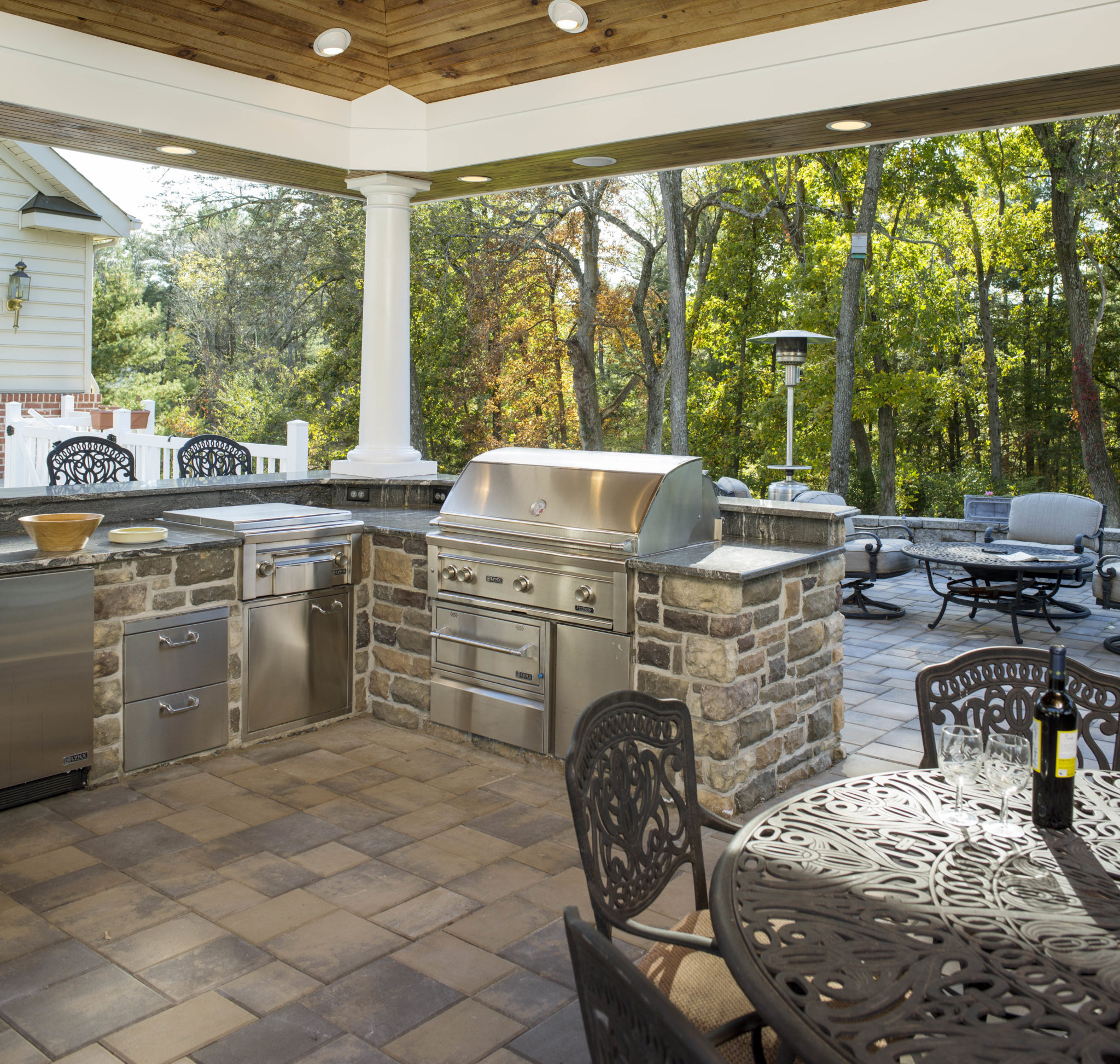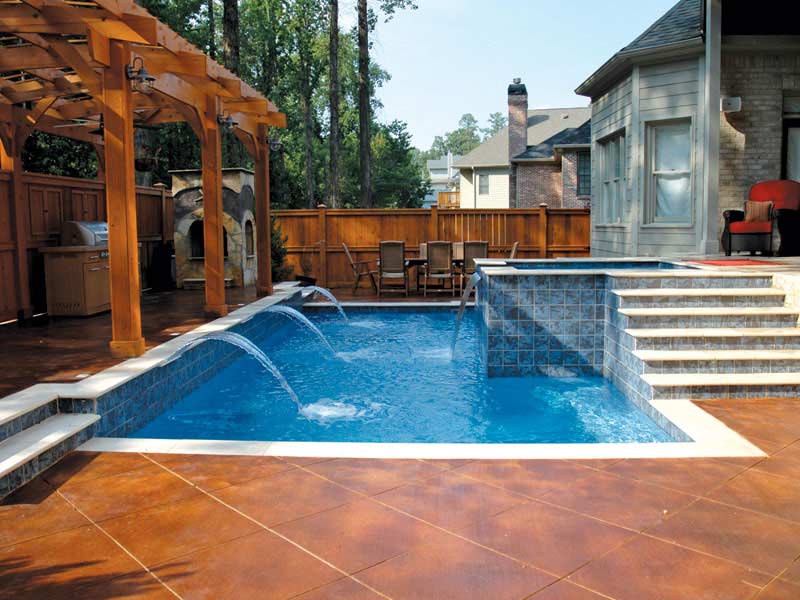 Trilogy Pools
Trilogy Pools began manufacturing fiberglass composite swimming pools and spas for residential and commercial applications in 1999. From the very beginning to the here and now, Trilogy remains committed to providing innovative solutions throughout the pool and composite industries.
Design Services
At Mock Property Services, we truly desire to build an ongoing relationship with all of our clients. We are believers in building community and gathering family and friends to enjoy life with. The longevity of our services extends to and are individually customized to your ongoing needs. From consultation, to design, to completion, we believe in creating buildable outdoor living spaces: outdoor spaces that can fluctuate in design and size over the years as your desires or needs change. "Whether it's a small or large project, the vision is always buildable and our thoroughness will never change." -Tracy Mock