Berlin Gardens
 Structures
CORE VALUES
Berlin Gardens is proud to stand by our core values of honesty, efficiency, attitude, respect, and trust. These few things enable us to create and deliver the highest quality products and experience for our customers.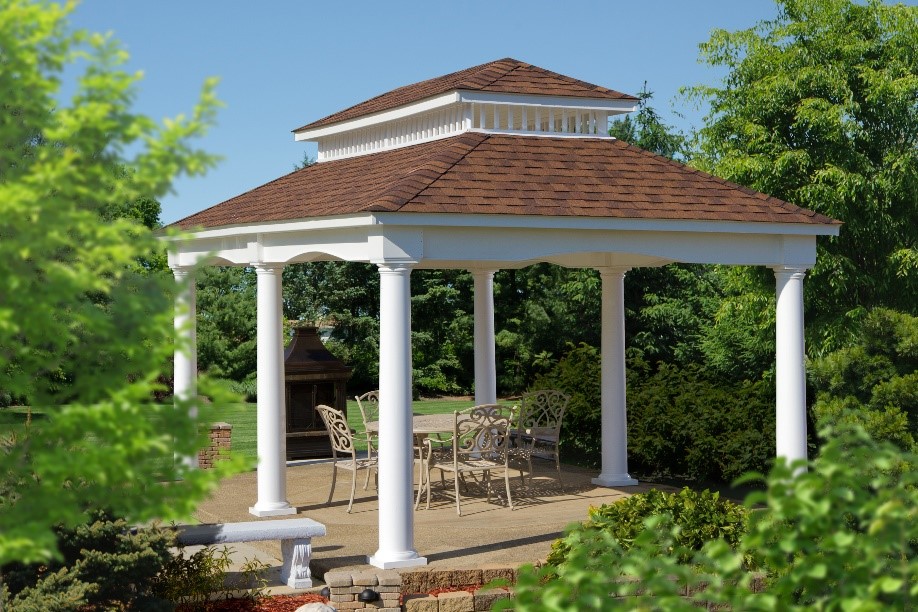 Imagine sitting in your favorite lounge chair, book in hand, cold drink on the table beside you, hearing the birds chirp and enjoying a nice summer breeze…in the shade of an outdoor structure!
Mock Property Services has partnered with Berlin Gardens, LLC to bring you the perfect final touch to your outdoor living space (really, it's more of a WOW! Factor).  Adding an outdoor structure such as a Pergola or Pavilion will allow you to take the indoors, out! Whether you have a pool and want to add a structure to provide shade, or you have a back yard facing the west and need evening shade, Berlin Gardens can build you the perfect structure!  Wood or vinyl, metal roof or shingles, curtains or no curtains…the possibilities are endless!
Included in your price will be delivery and installation of your custom-built structure.  Berlin Gardens has built and installed structures for commercial businesses and residential homes for many of our customers, and we would like to have you added to the list!
Corporate Office
Hours of Operation
Retail Store
Hours of Operation